Company
Products
Displayers
Private Label
Reseller area
Contacts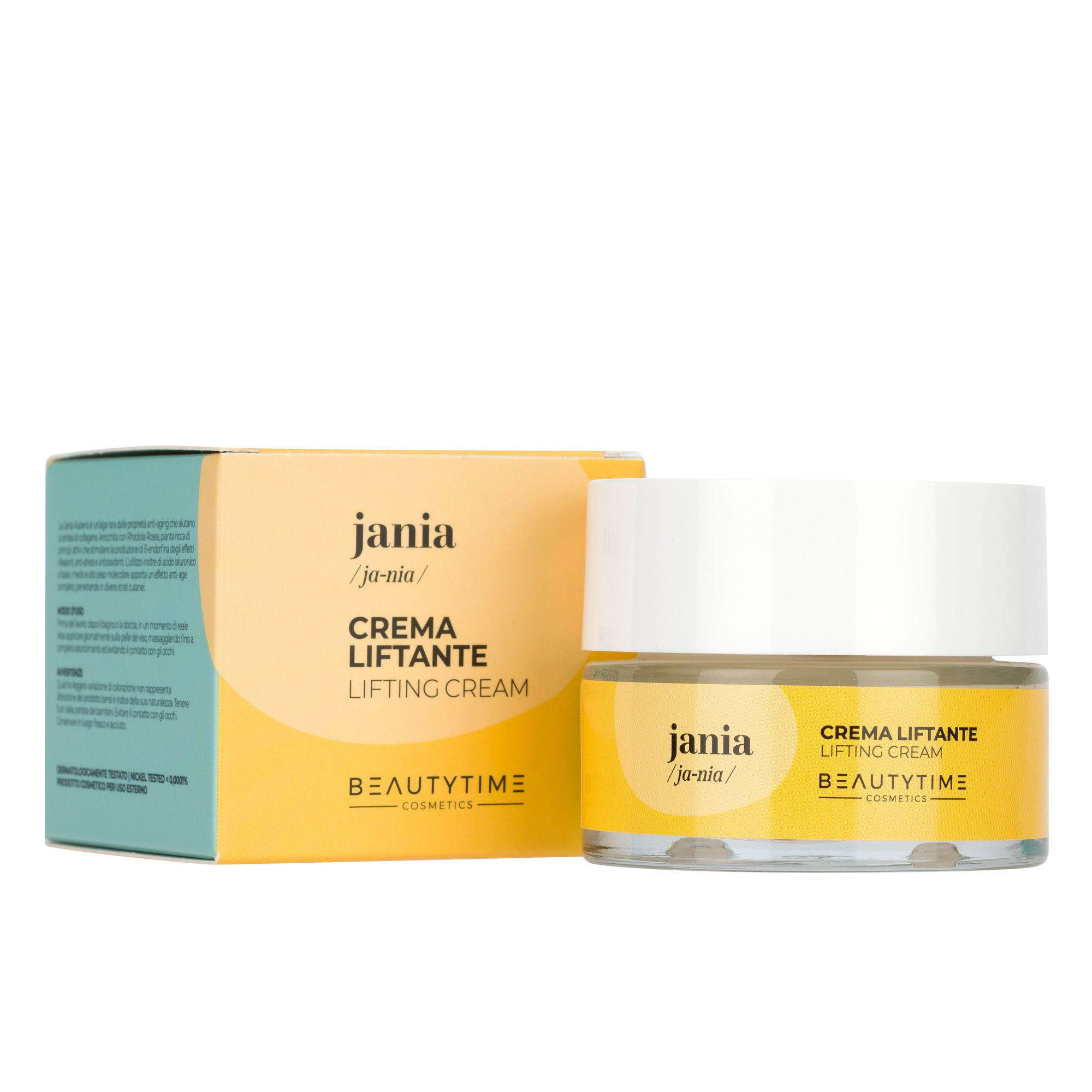 Cosmetic Range
JANIA - LIFTING CREAM
BT 343
Jania Rubens is a rare seaweed with anti-aging properties that help the synthesis of collagen.
Enriched with Rhodiola Rosea, a plant rich in active ingredients that stimulate the production of ß-endorphin with relaxing, anti-stress and antioxidant effects.
Furthermore, the use of low, medium and high molecular weight hyaluronic acid provides a complete anti-aging effect, penetrating into different skin layers.
DERMATOLOGICALLY TESTED
NICKEL TESTED < 0,0001%
50 ml - 1,69 oz.
PAO 6M
Displayers